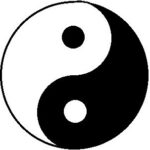 During the New Clinical Drug Evaluation Unit Meeting, researchers at David Geffen School of Medicine at the University of California, Los Angeles, reported that adding tai chi to escitalopram (Lexapro, Cipralex, Seroplex) treatment further reduced the severity of depression.
First, the details.
70 elderly adults with major depression who partially responded to escitalopram had 10 mg of escitalopram per day added to their treatment.
In addition, they were randomly assigned to either 10 weeks of tai chi chih for 2 hours a week or to a lecture on health education for 2 hours a week.

Tai chi chih is a shortened form of tai chi that has 20 movements and is easier to remember.

The patients were evaluated for depression, anxiety, resilience, health-related quality of life, psychomotor speed, and cognition (reasoning).
And, the results.
Both tai chi and health education groups showed similar improvement in the severity of depression.
However, patients in the tai chi group showed significantly greater improvement in resilience than the health education group (70% vs 65%, respectively).
The tai chi group also had significantly better health-related quality of life, and executive cognitive function.
"Patients in the tai chi group had a greater resilience to stress, improvement in cognitive measures (such as memory), and executive function measures.
The bottom line?
Earlier this year, researchers at Tufts University School of Medicine, in Boston, reviewed the medical literature and concluded; "Tai chi appears to be associated with improvements in psychological well-being including reduced stress, anxiety, depression and mood disturbance, and increased self-esteem."
Apparently, combining tai chi with the antidepressant escitalopram — a selective serotonin reuptake inhibitor (SSRI) — further improves the patient's response.
6/27/10 19:33 JR