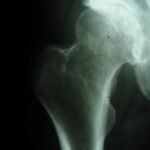 There's a growing recognition of the importance of physical exercise to reduce pain in knee and hip joints.
Researchers at Universidad de Extremadura, in Spain, compared the effectiveness of exercise programs on pain in patients with hip and knee osteoarthritis.
First, the details.
33 studies that evaluated the influence of different exercise programs on pain were reviewed.
These studies were grouped according to the characteristics of the exercise program.

Land-based intervention (strength program, tai chi, aerobic program)
Aquatic intervention (hydrotherapy)
Mixed exercise programs
And, the results.
The exercise programs differed in almost every way (content, duration, frequency, and duration of the session).
Overall, exercise programs based on tai chi had better results than mixed exercise programs.

But there were no clear differences.
The bottom line?
The authors found that, "Despite recommendations for the use of exercise programs as pain therapy in patients with hip and knee osteoarthritis, very few randomized clinical studies were conducted."
OK. But based on what we know, tai chi has an advantage.
11/20/10 11:03 JR