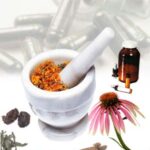 Homeopaths claim to have good success in treating atopic dermatitis (atopic eczema).
Researchers from Germany put it to the test.
First, the details.
24 young adults with atopic dermatitis were randomly assigned to a treatment group for 32 weeks.

Homeopathic remedies individually administered according to the rules of classical homeopathy in 10 patients
Placebo in 14 patients

The main outcome was disease severity assessed using Costa and Saurat's multi-parameter atopic dermatitis score.
Neither the patients nor researchers knew the treatment given — double blind.
First, the details.
10 patients (5 per group) dropped out of the study, mainly because the treatment was perceived as ineffective and co-medication was needed.
Atopic dermatitis scores didn't differ between treatments.
There was no difference between groups in quality of life, coping, and global assessments of treatment success.
The bottom line?
The authors concluded, "In this study, individualized homeopathic remedies did not prove to be superior to placebo in atopic dermatitis."
And half the patients treated with homeopathy decided it wasn't worth the time before completing treatment.
In 2009, another group of researchers from Germany came to the same conclusion, here.
5/17/10 20:29 JR