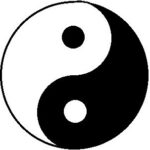 Researchers at the Chinese University of Hong Kong have reported the interim findings of the effects of a mind body physical exercise (tai chi) on cognitive function in Chinese people at risk of cognitive decline.
First, the details.
389 older Chinese with either a Clinical Dementia Rating (CDR 0.5; very mild dementia) or amnestic-MCI (memory loss as the predominant symptom of mild cognitive impairment) were assigned to an exercise program at least 3 times per week for 1?year.

Training in 24 forms simplified tai chi
Training in stretching and toning exercise
And, the results.
At 5 months (2?months after training), both groups showed significant improvement in global cognitive function, delayed recall, and subjective cognitive complaints.
Significant improvements in visual spans and CDR scores were observed in the tai chi group.
3 (2%) of those in the tai chi group and 21 (11%) in the stretching and toning group progressed to dementia.
The bottom line?
The study will continue. At this point, the authors concluded, "Chinese style mind body (tai chi) exercise may offer specific benefits to cognition…[and] should be further explored with [a] longer observation period."
A Cochrane Library review from 2008 on the effects of physical activity in people with dementia concluded there was insufficient evidence to be able to say whether or not physical activity programs are beneficial for people with dementia.
This study is important because it may add to the evidence for tai chi in these patients.
4/17/11 21:50 JR