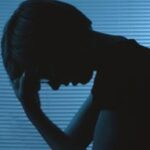 Researchers at the Brody School of Medicine at East Carolina University, in Greenville, North Carolina tell us, "The number of people with psychiatric disorders who use CAM is on the rise,… estimates of CAM use range from 8% to 57%." Most of this is to treat anxiety and depression.
Is it worth the effort?
First, the details.
The authors reviewed results and created data tables of studies for 5 CAM treatments.
It's a great review if you like to view study data in tabular form.
And, the results.
Yoga
Few well-designed studies are available.
Results are encouraging, particularly for treatment of obsessive-compulsive disorder (OCD).
Little information regarding safety or contraindications of yoga.
High dropout rates raise concerns about patient motivation and compliance.
Exercise
Initial results from small studies suggest exercise may help improve anxiety.
More research is needed to determine how to best use exercise training to treat anxious patients, including the intensity-response relationship, aerobic vs resistance training, and the mechanisms responsible for improvement.
Bibliotherapy
It's the use of books to address emotional or behavioral issues.
Some preliminary evidence supports the effectiveness of bibliotherapy for social anxiety disorder, childhood anxiety disorders, and panic disorder.
Kava
Relatively effective for treating anxiety.
Caution, reports of liver toxicity is associated with its use.
Physician oversight and monitoring of kava use are appropriate.
Inositol
This natural isomer (same molecular formula but different structure) of glucose appears to be effective in improving symptoms of panic disorder.
Its use for other anxiety disorders is unproven.
The bottom line?
Overall, the results are encouraging. Unfortunately, most of the evidence comes from poor to marginal studies.
It's a combination that leads to confusion.
Better studies, please.
10/23/10 21:22 JR