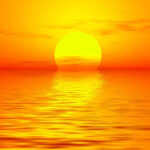 With so many studies showing the consequences of low vitamin D blood levels, one might think everyone in American is deficient.
Researchers from the National Center for Health Statistics report the most recent national data on vitamin D status in the US population.
First, the details.
The data come from the National Health and Nutrition Examination Surveys (NHANES)
And, the results.
In 2001 to 2006, two-thirds of the population had sufficient vitamin D blood levels —

25-hydroxyvitamin D (25OHD) value of 50 to 125 nmol/L.

About one-quarter were at risk of vitamin D inadequacy

25OHD blood levels between 30 to 49 nmol/L

8% were at risk of vitamin D deficiency

25OHD blood levels less than 30 nmol/L

The risk of vitamin D deficiency differed by age, gender, and race and ethnicity.

The prevalence was lower in persons who were younger, male, or non-Hispanic white.
Among women, the prevalence at risk was also lower in pregnant or lactating women.

The risk of vitamin D deficiency increased between 1988–1994 and 2001–2002 in both sexes but did not change between 2001–2002 and 2005–2006.
The bottom line?
Most people in the United States are sufficient in vitamin D, based on blood levels of 25OHD proposed by the Institute of Medicine (IOM).
4/6/11 21:31 JR