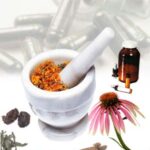 Researchers in Germany evaluated whether homeopathy influences long-term outcome in critically ill patients suffering from severe sepsis (bloodstream infection).
First, the details.
70 patients with severe sepsis were randomly assigned to a treatment group.

Homeopathic treatment: 5 globules in a potency of 200c were given at 12-hour intervals during the stay at the intensive care unit
Placebo

Baseline characteristics including age, sex, BMI, prior conditions, APACHE II score, signs of sepsis, number of organ failures, need for mechanical ventilation, need for vasopressors, and laboratory parameters didn't differ between groups.
Survival after a 30 and 180 days was recorded.
And, the results.
On day 30, there was no difference in survival between groups.
On day 180, survival was statistically significantly higher in the grop that received verum homeopathy (76% vs 50%).
No adverse effects were observed.
The bottom line?
The authors concluded, "Homeopathic treatment may be a useful additional therapeutic measure with a long-term benefit for severely septic patients admitted to the intensive care unit."
The abstract is missing important information. For example, what was the duration of homeopathic treatment? If not more than 2 or 3 weeks, how did treatment during sepsis affect survival 6 months later?
A PubMed search revealed that the same study was published in 2005.
4/2/11 22:02 JR