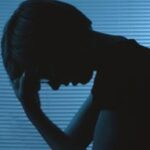 Researchers at Goulds Naturopathica, in Hobart TAS, Australia, reviewed the evidence.
First, the details.
Prospective studies were included if they evaluated herbal medicines, other than St. John's wort, in the treatment of mild-to-moderate depression and used validated instruments to assess eligibility and outcomes.
9 studies met all eligibility requirements.

3 studies investigated saffron stigma.
2 investigated saffron petal.
1 compared saffron stigma to the petal.
Individual studies of lavender, Echium, and Rhodiola rosea (Golden Root, Roseroot, Aaron's Rod) were also included.
And, the results.
Saffron stigma

Significantly more effective than placebo
As effective as fluoxetine (Prozac) and imipramine (Tofranil)

Saffron petal

Significantly more effective than placebo
As effective as fluoxetine and saffron stigma

Lavender

Less effective than imipramine
Lavender + imipramine was significantly more effective than imipramine alone. When compared to placebo

Echium

Compared to placebo, significantly decreased depression scores at week-4, but not week-6

Rhodiola

Significantly improved depressive symptoms compared to placebo
The bottom line?
The authors concluded, "A number of herbal medicines show promise in the management of mild-to-moderate depression."
That doesn't mean their effectiveness is proven.
Last year, a review of omega-3 fatty acids, St John's wort (Hypericum), folate, S-adenosyl-l-methionine (SAMe), acupuncture, light therapy, exercise, and mindfulness psychotherapies revealed promising results for the treatment of depression.
However, the author, Dr. Marlene Freeman, from Massachusetts General Hospital, in Boston, concluded, "More rigorous and larger studies are recommended."
With the possible exception of St. John's wort, that's probably a good advice for the herbals covered in this review as well.
4/12/11 19:39 JR