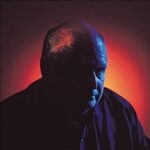 Researchers in Germany reviewed the effects of water-based exercises on disability after stroke.
First, the details.
4 studies involving 94 participants were included in this review.
And, the results.
There were significant improvements in activities of daily living and muscle strength.

These results should be interpreted with caution because the number of patients studied was small and based on single studies.

There was no improvement in ability to walk, postural balance, or fitness after water-based exercises treatment compared to control.
Adverse effects were not reported.
The bottom line?
The authors concluded, "There is a lack of hard evidence for water-based exercises after stroke."
The National Stoke Association takes a different view. "Exercising in water provides many benefits for stroke survivors, regardless of their level of ability." Their review of the benefits is here.
3/25/11 22:31 JR