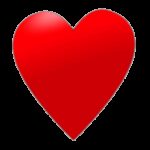 Researchers in the US, UK, and Australia reviewed the evidence and tell us that taking calcium supplements without also taking vitamin D is associated with an increased risk of heart attack.
First, the details.
In 15 studies, 20,072 patients were randomly assigned to take placebo or calcium supplements (at least 500 mg/day).
The average age was more than 40 years, and study duration was longer than one year.
Data on the incidence of cardiovascular outcomes were obtained from self-reports, hospital admissions, and death certificates.
And, the results.
143 people assigned to take calcium had a heart attack compared with 111 who took placebo — there was a modest but statistically significant difference.
There was no increased risk of stroke or the combined events of heart attack, stroke, sudden death, and death.

Sudden death is an unexpected death that occurs within 1 hour of the onset of symptoms.

A meta-analysis of combined data showed the same results.
The bottom line?
The results are important because calcium supplements are widely used, and "these modest increases in risk of cardiovascular disease might translate into a large burden of disease in the population."
The authors would like to see "a reassessment of the role of calcium supplements in the management of osteoporosis."
8/13/10 21:17 JR