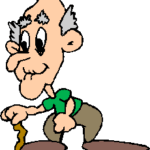 The benefits differ.
And, the response to tai chi is long-lasting, according to researchers at the University of Arizona, in Tucson.
First, the details.
132 elderly people living in the community were randomly assigned to a treatment group for 12 months.

Tai chi
Western exercise
An attention-control group

Changes in physical function (balance, strength, flexibility, and cardiorespiratory endurance) and cognitive function were measured.
And, the results.
At 6 months, western exercise was significantly associated with greater improvements in upper body flexibility vs tai chi or the control group.
Tai chi was associated with significantly greater improvements in balance and cognitive-function compared to western exercise or the control group.
The cognitive improvements observed with tai chi were maintained through 12 months.
The bottom line?
The improvements with tai chi and physical exercise differ.
The authors concluded that both lead to "improvements in physical functioning among generally healthy older adults. Tai chi led to improvement in… cognitive functioning that was maintained through 12 months."
The greatest interest for older adults is in the potential for tai chi to reduce the risk of falling. A 6-month study of 256 healthy physically inactive older adults between 70 and 92 years of age, reported several benefits.
Fewer falls
Fewer injurious falls
Reduced risk for multiple falls
Improvements in all measures of functional balance, physical performance, and reduced fear of falling
Gains in these measures were maintained at a 6-month follow-up in the tai chi group
Most research supports the benefits of tai chi in the elderly.
8/1/10 16:57 JR