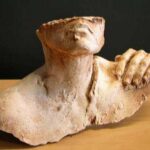 This Cochrane review evaluated the effect of cognitive training on various cognitive functions (ie, memory, executive function, attention, and speed) in healthy older people and in people with mild cognitive impairment.
"Executive function" describes a set of cognitive actions that control and regulate other abilities and behaviors.
First, the details.
Studies of the effectiveness of cognitive training for healthy older people and people with mild cognitive impairment from 1970 to 2007 were included in the review.
Meta-analysis was performed when appropriate.
And, the results.
Only data on memory training could be pooled for analysis.
The results in healthy older adults and in people with mild cognitive impairment were the same.

Immediate and delayed verbal recall improved significantly with training compared to no-treatment.
The improvements were no better than in people who received other active treatments.
The bottom line?
The authors concluded, "There is currently little evidence on the effectiveness and specificity of memory interventions for healthy older adults and individuals with mild cognitive impairment."
They acknowledge, it's possible that longer, more intense or different treatment might be more effective, However, when it comes to affecting cognitive function, available data do not indicate that cognitive therapy has any special advantage over other treatments .
2/7/11 18:56 JR