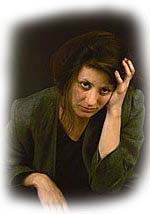 Researchers from Western Psychiatric Institute and Clinic, in Pittsburgh, Pennsylvania studied this association in depressed older adults in mental health settings.
First, the details.
Data from 130 depressed patients were analyzed for an association between public and private forms of religious participation and depression and hopelessness.

Public: frequency of church attendance
Private: frequency of prayer/meditation

The findings were adjusted for the effects of differences among patients and their health.
And, the results.
More frequent prayer/meditation was associated with less depression and hopelessness severity.
The bottom line?
The authors concluded that there's a significant and direct relationship between prayer/meditation and depression and hopelessness severity in older adults treated for depression in mental health settings.
Dr. Elaine Yuen at the Department of Health Policy at Thomas Jefferson University in Philadelphia has related thoughts, including, "Spiritual and religious practices are protective of emotional and physical well-being."
5/23/09 19:13 JR