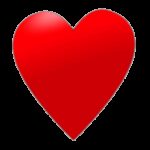 Researchers from Australia, New Zealand, and the US collaborated to review the evidence.
Their findings suggest you might be better off getting your calcium from dietary sources.
First, the details.
15 studies were included.

5 of the studies included 8151 participants followed for about 3.6 years,
And, the results.
In the 5 studies, 143 people allocated to calcium had a heart attack (myocardial infarction) vs 111 who took placebo — a significant difference.

There was no significant increase in the incidence of stroke or in the composite end point of heart attack, stroke, or sudden death (unexpected death within an hour of the onset of symptoms).

After combining the study data and performing a meta-analysis, 296 people had a heart attack (166 allocated to calcium, 130 to placebo) — a significant increased incidence of heart attack in those allocated to calcium.
The bottom line?
The authors concluded, "Calcium supplements (without coadministered vitamin D) are associated with an increased risk of myocardial infarction."
Calcium supplements are widely used. Therefore, these modest increases in risk of cardiovascular disease might become a large burden to the population in general.
The authors recommend a reassessment of the role of calcium supplements in the management of osteoporosis and increased emphasis on diet as a source of calcium.
Dietary sources of calcium are listed here.
8/17/10 21:34 JR