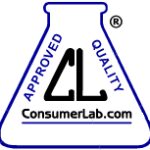 ConsumerLab.com reports that their tests of fish oil, krill oil, and algal oil supplements revealed quality problems.
First, the details.
Testing included 24 supplements selected by ConsumerLab.com plus 15 others in the voluntary certification testing program.
And, the results.
3 products contained less omega-3 fatty acids (EPA and/or DHA) than claimed.
Several products (including a children's fish oil) were spoiled when purchased.
An enteric-coated fish oil softgel released its oil too early.
1 fish oil supplement for pets exceeded the contamination limit for PCBs (polychlorinated biphenyls).
Some products actually passed testing

17 of the selected omega-3 supplements passed testing,
as did 15 products similarly tested through ConsumerLab.com's voluntary certification program

Concentrations of EPA and DHA omega-3s ranged from less than 20% to over 80% of the fish oil (or other marine oil) content listed on front labels.
Some labels included quality claims with no regulatory basis, which make them meaningless.
The bottom line?
More oversight is needed to protect the health and financial investment of those who purchase OTC omega-3 products.
A list of the products tested is on the ConsumerLab.com website, but you must be a subscriber to get the details.
1/11/11 20:46 JR