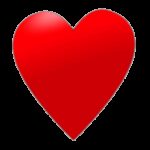 Here are the results from EPICOR (European Prospective Investigation into Cancer and Nutrition cohorts study).
First, the details.
Dietary, anthropometric (human body measurement), and lifestyle characteristics were collected.
Fatal and nonfatal heart attacks and coronary revascularization (a procedure to increase the flow of oxygen and nutrients to the heart) were identified using clinical records.
Outcomes were adjusted for the effects of high blood pressure, smoking, education, menopause, physical activity, anthropometric measures, nonalcohol energy, alcohol, total meat, vegetables, and fruit.
And, the results.
During about 8 years of follow up there were 144 major coronary heart disease events.
There was a significant reduction in coronary heart disease risk among women with the highest intake of leafy vegetables and olive oil.
In contrast, there was no association between fruit consumption and coronary heart disease risk.
The bottom line?
Among Italian women, eating more leafy vegetables and using more olive oil appears to lower the risk for coronary heart disease.
1/3/11 20:58 JR