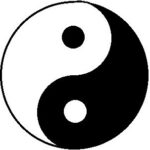 Researchers at Deakin University, in Australia reviewed the evidence.
First, the details.
15 English-language studies met the inclusion criteria, of which 8 were high quality.
Psychosocial outcomes included anxiety (8 studies), depression (8 studies), mood (4 studies), stress (2 studies), general mental health (3 studies), anger, positive and negative effect, self-esteem, life satisfaction, social interaction, and self-rated health (1 study each).
And, the results.
Tai chi had a significant effect in 13 studies, especially in the management of depression and anxiety.
Although the results suggest that tai chi is effective, they should be interpreted cautiously as the quality of the studies varied substantially.

Significant findings were shown in only 6 high quality studies.
Significant between group differences after tai chi intervention was demonstrated in only 1 high quality study
The other 3 significant results were observed in non-high quality studies.
2 high quality studies found no significant tai chi effects.
The bottom line?
The authors concluded, "It is still premature to make any conclusive remarks on the effect of tai chi on psychosocial well-being."
The main criticism, it seems, is that only 1 study was able to show a significant benefit when the results were compared to the other (comparative) treatment group in the same study. This suggests that simply being in a study increased the perception of well-being.
7/18/10 17:11 JR