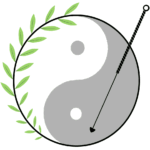 There are about 253,000 people living with spinal cord injury in the United States, with approximately 11,000 new cases each year.
Researchers at Pusan National University, in Yangsan, South Korea, reviewed the evidence for acupuncture to facilitate recovery.
First, the details.
The authors identified 236 potentially relevant studies in the Chinese literature, of which 7 met the inclusion criteria.

5 studies assessed functional recovery.
2 studied bladder dysfunction.
And, the results.
All the studies reported favorable effects of acupuncture on functional recovery or urinary function.

However the quality of the research was poor in general.

Pooled analysis of 2 studies assessing bladder dysfunction showed significantly greater effectiveness compared with conventional treatment.
The bottom line?
The authors concluded, "The effectiveness of acupuncture for functional recovery and bladder dysfunction in spinal cord injury is suggestive."
Poor study design makes definitive recommendations impossible.
7/28/10 18:43 JR