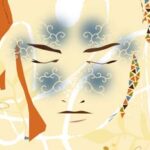 There's an increased risk of infection in people with recurrent sinusitis according to researchers at Georgetown University Hospital School of Medicine during the American College of Allergy, Asthma & Immunology 2009 Meeting.
Sinusitis is a swelling of the mucous membrane in the nose and sinuses. Sometimes it's called rhinosinusitis.
First, the details.
68 adults with recurrent sinusitis who were regular users of nasal saline irrigation participated.

Patients continued using the treatment twice a day every day and were monitored for the frequency of recurrent sinusitis episodes over 12 months.
Then, the nasal saline irrigations were stopped, and the participants were followed an additional 12 months.

Another group of 24 adults who were using nasal saline irrigation daily for 12 months, had the frequency of their recurrent sinusitis episodes monitored.
All patients continued taking the same medication previously prescribed to them by their allergists or other physicians.
And, the results.
The patients experienced 544 episodes of acute recurrent sinusitis during their use of nasal saline irrigation.

Each patient averaged 8 episodes a year.

There were 204 episodes during the discontinuation phase.

Each patient averaged 3 episodes of recurrent sinusitis per year — a statistically significant decrease in frequency of 63%.

The other group of 24 adults averaged 50% more episodes of recurrent sinusitis compared to the group that discontinued treatment — a significant difference.
The bottom line?
In a Medscape interview, lead author Dr. Talal Nsouli concluded, "This happens because nasal mucus acts as a first line of respiratory defense against infections." Washing away the good mucus might lower immunity.
It's generally accepted that nasal irrigation is a safe and beneficial procedure.
A 2007 review by the Cochrane Collaborative concluded, "Although minor side effects are common, the beneficial effect of saline appears to outweigh these drawbacks for the majority of patients."
A 2004 review in American Family Physician concluded. "Nasal irrigation with hypertonic and normal saline has been beneficial in chronic sinusitis and has no serious adverse effects."
However, a PubMed search revealed that studies of nasal saline irrigation are generally of short duration, measured in days of weeks, not 12 months as was done in this latest study.
And that seems to be an important distinction.
Dr. Nsouli recommends to limit this treatment for 7 to 10 days and for 6 to 8 weeks after surgery. People who need to irrigate longer than that should consider being evaluated and treated for an infection.
11/17/09 17:07 JR