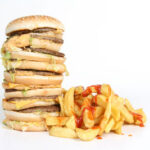 That's the conclusion by Dr. Dariush Mozaffarian of Harvard Medical School, in Boston.
New York City made trans fats illegal in processed and restaurant foods in 2008. Dr. Mozaffarian and coresearchers have studied the changes in fat levels since then.
Reduction in trans fat content to less than 0.5 grams per serving:

In 95% of 68 supermarket products
In 80% of 25 restaurant products

Reductions in levels of trans fat nearly always exceeded any increase in levels of saturated fat.

So, food manufacturers didn't simply replace trans fats with other saturated fats.
The bottom line?
MedPage Today reports: "The success of the campaign against trans fat shows that it is feasible to use healthier substitutes," concluded co-author Dr. Michael Jacobson of the Center for Science in the Public Interest in Washington, DC.
He continues, "This should pave the way for government action to eliminate all partially hydrogenated oil from the food supply.
5/27/10 11:50 JR