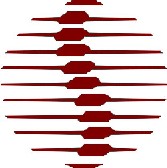 Prof. Ernst reviewed the evidence.
First, the details.
3 studies were worth reviewing.
And, the results.
The studies were poorly designed.
They generated no evidence to suggest that chiropractic care is effective for fibromyalgia.
The bottom line?
The author concluded, "There is insufficient evidence to conclude that chiropractic is an effective treatment for fibromyalgia."
The National Center for CAM (NCCAM) also reviewed the evidence and also concluded there is insufficient evidence for chiropractic management of fibromyalgia.
6/23/09 21:40 JR