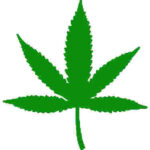 People with schizophrenia frequently report benefit from cannabis use. Yet, cannabis may be a risk factor for schizophrenia.
Researchers from the University of Bergen, in Norway reviewed the medical research for a connection.
First, the details.
Results from 23 studies were reviewed.
And, the results.
14 studies reported that the cannabis users had better cognitive (reasoning) performance than the schizophrenia non-users.
8 studies reported no or minimal differences in cognitive performance between the 2 groups.
1 study reported better cognitive performance in among non-users.
The bottom line?
Intuitively, say the authors, worsened cognitive functioning would be expected after cannabis use because cannabis has negative effects on psychosis in general and impairs illness prognosis, in addition to the adverse effects of cannabis on brain functioning.
Then, how do we explain the reports of improvement in 14 studies?
Most studies included too few patients to permit conclusions that are supported statistically.
Some studies included drugs (alcohol, opiates, hallucinatory illegal drugs) in addition to cannabis, which might have different, and sometimes opposite effects on cognition.

Taking drugs that on their own can cause decreased reasoning and confound attempts to assess the effect of cannabis on depressed cognition due to schizophrenia.

Differences in study design make it difficult to compare the results from these studies.
It's possible, conclude the authors, that cannabis leads to similar cognitive impairment compared to what is typically seen in schizophrenia, but at a lower magnitude.
Should we conclude that substituting one level of cognitive impairment for another is a positive outcome?
12/7/09 22:11 JR