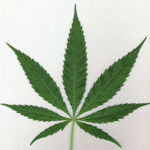 Researchers from Mayo Clinic, in Scottsdale, Arizona reviewed the evidence.
First, the details.
2 studies of multiple sclerosis (MS) were reviewed.
And, the results.
Study 1
The largest study of oral cannabinoid therapy vs placebo found no improvement for MS-related spasticity as measured by the Ashworth scale.

The Ashworth scale is a widely used method of measuring spasticity,

However, participants reported subjective improvement in spasticity, spasms, sleep quality, and pain.
Participants also reported that subjectively there was no increase in depression, fatigue, irritability, or walk time.
Study 2 had the same discrepancy between subjective and objective measures of spasticity.
The bottom line?
These studies failed to find objective evidence for a beneficial effect of cannabinoids on MS-related spasticity. However, subjectively benefit was reported consistently.
On the surface one might conclude that if the patients feel better subjectively, why does it matter that the objective findings were not positive. However, there are 2 issues to consider when trying to evaluate the subjective results.
First, placebo-controlled studies of marijuana are difficult, if not impossible, to carry out.
Second, past experience with marijuana by the participants isn't discussed in the abstract of this study.
Both factors could confound the subjective findings.
11/12/09 21:15 JR