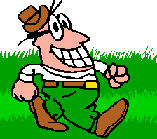 "Active" commuting (walking or biking) has many benefits, as reported in the Coronary Artery Risk Development in Young Adults (CARDIA) study.
First, the details.
2364 adults participated.
They recorded the time, distance, and mode of commuting (walking or biking) to work.
These findings were compared to body weight and obesity, fitness, cardiovascular disease risk factors (blood pressure), and other measures (fasting lipid, glucose, and insulin levels).
And, the results.
17% of participants "actively commuted" to work.
Active commuting was significantly associated with the following benefits.

Less likelihood of obesity
Reduced cardiovascular risk (triglyceride levels, fasting insulin levels, diastolic blood pressure)
Higher fitness (treadmill test duration).

The results were adjusted for the effects of age, race, income, education, smoking, examination center, and physical activity index (excluding walking).
The bottom line"
So, now it's confirmed. "Active" commuting is good for you.
7/21/09 21:29 JR