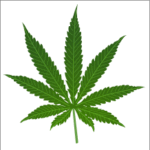 For over 2 decades, cannabis (marijuana) has been the most widely used illicit drug by young people in high-income countries, and has become popular on a global scale.
Researchers from the University of Queensland, in Herston, Australia reviewed the adverse effects.
Adverse health effects of greatest potential public health interest — most likely to occur and to affect a large number of cannabis users.
Dependence
Increased risk of motor vehicle crashes
Impaired respiratory function
Cardiovascular disease
Adverse effects associated with regular use
Adolescent psychosocial development
Mental health
The bottom line?
Considering the lack of benefit (somebody show me a decent study of marijuana's benefits), is the risk of any side effect worth it?
10/20/09 20:47 JR