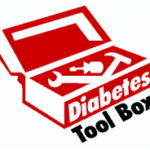 Because of differences in processing and nutrients, brown rice and white rice may have different effects on risk of type 2 diabetes mellitus.
Researchers at Harvard Medical School, in Boston, examined white and brown rice consumption in relation to what is sometimes referred to as non-insulin-dependent diabetes (NIDDM) risk.
First, the details.
And, the results.
After adjusting for age and other lifestyle and dietary risk factors, higher intake of white rice (at least 5 servings/week vs less than 1/month) was associated with a higher risk of type 2 diabetes.
In contrast, high brown rice intake (at least 2 servings/week vs less than 1/month) was associated with a lower risk of type 2 diabetes.
It was estimated that replacing 50 grams/day (uncooked, equivalent to one-third serving per day) intake of white rice with the same amount of brown rice was associated with a 16% lower risk of type 2 diabetes.

The same replacement with whole grains as a group was associated with a 36% lower diabetes risk.
The bottom line?
The authors concluded, "These data support the recommendation that most carbohydrate intake should come from whole grains rather than refined grains to help prevent type 2 diabetes."
Whole grains or foods made from them contain all the essential parts and naturally-occurring nutrients of the entire grain seed. A list of these grains is here.
Milling and polishing brown rice produce white rice. This process removes the fiber and most of the minerals and nutrients in the grain, which leads to more rapid digestion and uptake of sugar into the blood.
9/19/10 17:46 JR