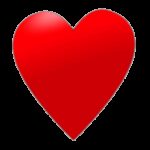 Researchers from Concord Hospital, in New Hampshire reviewed the evidence and graciously provide us with succinct conclusions.
Here's what we know.
LDL (bad) cholesterol
Strong support for the effectiveness of red yeast rice and plant stanols and sterols to lower LDL cholesterol.
Preliminary evidence supports the possibility that green tea catechins and black tea theaflavins may lower LDL cholesterol.
No support for guggulipid, policosanol, or cinnamon.
Triglycerides
Strong evidence that marine omega-3 fatty acids lower triglycerides.
The bottom line?
Ongoing monitoring of cholesterol and triglyceride blood levels is required to ensure the safety and effectiveness of treatment. Supplements are an option to discuss with your healthcare professional.
2/17/10 19:34 JR