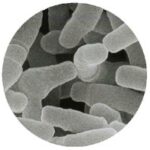 Researchers at Shanghai Jiao Tong University School of Medicine, in China report positive results with a simplified probiotic treatment regimen.
First, the details.
120 healthy Chinese women with a history of recurrent bacterial vaginosis were randomly assigned to a treatment group for 7 days of treatment, then 7 days of no treatment, and 7 days of treatment again.

Vaginal prophylaxis with 1 capsule (Probaclac Vaginal; Nicar Laboratories) containing 8 billion colony-forming units of Lactobacillus rhamnosus, L acidophilus, and Streptococcus thermophilus
Placebo capsule

Bacterial vaginosis is the most common vaginal infection, with symptoms that include an odorous vaginal discharge.
And, the results.
Probiotic preventive treatment (prophylaxis) resulted in significantly lower recurrence rates for bacterial vaginosis (16% vs 45%) and Gardnerella vaginalis incidence through 2 months (4% vs 18%).

Gardnerella vaginalis is an infection of the female genital tract.

Between the 2- and 11-month follow-up periods, women who received probiotics reported a lower incidence of bacterial vaginosis and G. vaginalis.
No side effects were reported in either study group.
The bottom line?
Aside from the effectiveness of the probiotic treatment, most interesting is that long-term prevention (11 months) required a short period of treatment — 2, 7 day treatments separated by 7 days off treatment.
Earlier this year, researchers in Italy reported the effectiveness of a long-term (24 months) intravaginal treatment with Lactobacillus rhamnosus (Normogin) on vaginal symptoms in 40 women with bacterial vaginosis.
There's a need for convenient preventive therapy. Researchers in Belgium, in a review of the treatment of bacterial vaginosis concluded, "Treatment remains cumbersome and clinicians are currently rather poorly armed to treat bacterial vaginosis in the long run."
9/13/10 21:54 JR