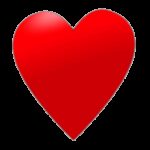 Pine bark extract is a dietary antioxidant supplement.
In this study, researchers at Stanford University School of Medicine, in California, attempt to correct past studies that they consider flawed.
First, the details.
130 people with increased cardiovascular disease risk were randomly assigned to a treatment group.

200 mg of a water-based extract of pine bark (marketed as Flavagenol in Japan) once per day
Placebo

Blood pressure and other cardiovascular disease risk factors were measured at the start of the study and at 6 and 12 weeks.
And, the results.
Over 12 weeks of treatment the sum of systolic and diastolic blood pressures decreased 1 mmHg with pine bark extract and 2 mmHg with placebo — not a significant difference.
There was also no difference in body mass index, cholesterol and liver enzyme levels, and levels of insulin, lipoprotein(a), fasting blood sugar, and high-sensitivity C-reactive protein (reflects ongoing inflammation).
There were no subgroups of people for whom pine bark extract altered cardiovascular disease risk factors.
The bottom line?
The authors concluded, "This pine bark extract (at a dosage of 200 mg/day) was safe but was not associated with improvement in cardiovascular disease risk factors."
Looking at the big picture, the authors state further, "Our results are consistent with a general failure of antioxidants to demonstrate cardiovascular benefits."
Over the past decade, a series of positive studies of pine bark extract have been published. Many can be reviewed here, and another reporting a positive effect on cardiovascular risk factors is here.
The Stanford researchers tell us that past studies were poorly designed. However, many of these studies also used Pycnogenol, a specific brand of pine bark extract that's produce using a different extraction process.
It's unclear what effect this might have had on study outcomes.
9/28/10 20:39 JR