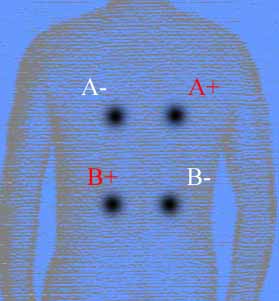 Transcutaneous electrical nerve stimulation (TENS) devices produce electrical currents to stimulate nerves through unbroken skin.
Here's the Cochrane review.
First, the details.
Only 2 studies for a total of 64 patients met the study eligibility criteria.
The studies differed so much that it was not possible to combine the date and conduct a reanalysis — meta-analysis.
And, the results.
In 1 study there were no differences between TENS and placebo in women with chronic pain secondary to breast cancer treatment.
In the other study there were no significant differences between acupuncture-like TENS (AL-TENS) and sham TENS in palliative care patients.
The bottom line?
It's no surprise that the Cochrane reviewers recommend, "Further research is needed to help guide clinical practice."
It's also important to recognize that cancer pain is just one area where TENS might be used.
A review published in 2007 concluded that TENS is an effective treatment for chronic musculoskeletal pain.
9/17/08 20:28 JR