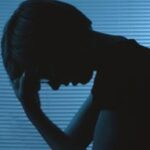 Researchers at The University of Western Sydney, in New South Wales, Australia, conducted this Cochrane Library review.
First, the details.
30 studies of 2812 participants who were randomly assigned to acupuncture vs sham acupuncture, no treatment, pharmacological treatment, or other structured psychotherapies (cognitive behavioral therapy, psychotherapy, or counseling), or standard care were included.
Treatments included acupuncture, electro acupuncture or laser acupuncture.
Participants included adults with depression as defined by various recognized criteria.
Data were combined for a meta-analysis.
A reduction in the severity of depression, measured by self-rating scales, or by clinician rated scales and an improvement in depression defined as remission versus no remission were evaluated.
And, the results.
There was a high risk of bias in most studies.
There was insufficient evidence of a consistent beneficial effect from acupuncture vs a wait list control or sham acupuncture control.
2 studies found acupuncture may have an additive benefit when combined with medication vs medication alone.
Participants with depression along with other conditions experienced a reduction in depression with manual acupuncture vs SSRIs (eg, citralopram [Celexa], fluoxetine [Prozac], paroxetine [Paxil]).
Most studies compared manual and electro acupuncture with medication and found no difference between treatments.
The bottom line?
The authors concluded there was "insufficient evidence to recommend the use of acupuncture for people with depression."
A 2009 review by researchers at the University of Hong Kong came to a more positive conclusion.
8/7/10 16:17 JR