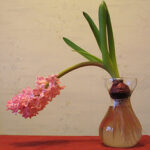 It's labeled as "100% natural" and consumers may mistakenly assume the product is harmless and poses no health risk.
The FDA says, Not so fast, all you erectilely challenged people out there.
TimeOut contains hydroxythiohomosildenafil, a chemical similar to sildenafil (Viagra). Like sildenafil, this chemical may interact with prescription drugs such as nitrates, including nitroglycerin, and cause dangerously low blood pressure. When blood pressure drops suddenly, the brain is deprived of an adequate blood supply which can lead to dizziness or lightheadedness.
The bottom line?
Consumers who have TimeOut Capsules should stop using them immediately. Sexual enhancement products that claim to work as well as prescription products are likely to expose consumers to unpredictable risks and the potential for injury or death.
Consumers who have experienced any negative side effects from sexual enhancement products should consult a healthcare professional and safely discard the product. Consumers and healthcare professionals can report adverse events to the FDA's MedWatch program at 800-FDA-1088 or online.
More on this problem and the risks to people who use them can be found here.