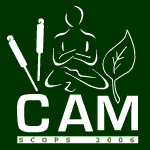 In practice, evidence-based medicine means integrating individual expertise with the best available scientific research.
Prof. Ernst thinks evidence-based practice is "essential for any form of health care." But how many professional CAM societies incorporate it in their codes of ethics?
First, the details.
Codes of ethics from the following organizations were reviewed.

Association of Naturopathic Practitioners
Association of Traditional Chinese Medicine (UK)
Ayurvedic Practitioners Association
British Acupuncture Council
Complementary and Natural Healthcare Council
European Herbal Practitioners Association
General Chiropractic Council
General Osteopathic Council
General Regulatory Council for Complementary Therapies
National Institute of Medical Herbalists
Register of Chinese Herbal Medicine
Society of Homeopaths
UK Healers
Unified Register of Herbal Practitioners
The statements referring to evidence-based practice were compared with the respective codes of British doctors and nurses.
And, the results.
Only the General Chiropractic Council, the General Osteopathic Council and the General Regulatory Council for Complementary Therapies oblige their members to adopt evidence-based practice.
The bottom line?
Prof. Ernst concludes, "This discloses double standards in UK health care, which may compromise patient safety."
The fact is that evidence-based medicine practice is not a priority for most CAM organizations.
Maybe I'm cynical, but even among allopathic medicine organizations it seems that political and profit considerations assume a higher priority than the day-today practice of their members. Case in point is the sweeping healthcare revisions in the US.
More on evidence-based practice is presented here, with a tutorial here.
12/24/09 12:10 JR