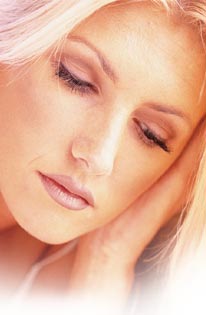 Improvements in physical functioning, pain, and distress, have been reported in patients receiving operant-behavioral (OBT) or cognitive behavioral treatments (CBT) for the fibromyalgia syndrome. And the benefits lasted for 12 months (the end of the study) compared to another group that received placebo therapy.
Wow! Impressive, considering there's no FDA-approved treatment for fibromyalgia.
But what are OBT and CBT?
Unless you're an expert in behavioral therapy, you won't find out in this article. Einstein once said that you don't really know something until you can explain it to your grandmother. These researchers never heard this saying.
Fortunately, Dr. Irene (homepage here) is sitting next to me. Thanks to her, here's the difference between OBT and CBT.
OBT rewards a desired behavior in order to increase the probability of its occurrence.
CBT, on the other hand, is interested in affecting the thought process that mediates the behavioral response. The emphasis is on changing the thinking that leads to maladaptive behaviors, as opposed to reinforcing the desired behavior.
Illustration: Recovery Biostructural Medicine
8/7/06 13:32 JR