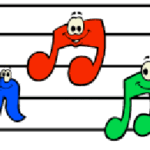 There's a paucity of supporting data, according to researchers at Penn State University, Hershey Medical Center.
First, the details.
The authors reviewed the relationship between participation in creative arts and health outcomes — specifically the health effects of music engagement, visual arts therapy, movement-based creative expression, and expressive writing.
And, the results.
Yes, there's evidence that art-based activities reduce adverse physiological and psychological outcomes.
However, the extent to which they enhance health status is unknown.
The bottom line?
In a time of shrinking budgets for healthcare, this can't be good news.
On the other hand, there are many small studies that support the valued of music. Here's partial list based on posts here for 2009.
There's far less scientific support for art therapy. MyOptimumHealth.com makes the case for the "healing benefits of art therapy." Unfortunately, it lists no supporting studies to back up the assertions.
12/20/09 16:46 JR