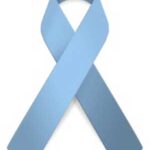 Hot flashes are a common side effect of androgen ablation therapy — a well-established treatment for various stages of prostate cancer.
Researchers at Weill Medical College of Cornell University, in Brooklyn, New York, report positive effects with acupuncture.
First, the details.
17 men with hot flashes and a history of androgen ablation therapy for prostate cancer were studied.
A hot flash score was used to measure daily hot flashes.
A daily score was calculated by multiplying frequency times severity.
Daily scores before acupuncture were compared with scores at 2 and 6 weeks and at 8-months.
And, the results.
The average initial hot flash score was 28, which dropped to…

10 at 2 weeks after treatment
8 at 6 weeks
7 at 8 months — significant improvements.

Improvement at Weeks 2 and 6 was 68% and 89%, respectively — significant improvement.
Improvement at 8 months was 80% — also significant.
No side effects were encountered during, immediately after treatment, or at 8 months.
The bottom line?
The authors concluded, "Acupuncture provides excellent control of hot flashes in men with a history of androgen ablation therapy. The absence of side effects and the durable response at 8 months are likely to be appealing to patients."
Researchers at Oregon Health and Science University, in Portland conducted a similar study and reported a positive response to acupuncture. In addition, "A reduced hot flash score was associated with improvement in the hot flash-related quality of life and sleep quality."
7/8/10 21:04 JR