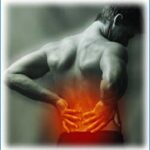 Recent National Institute for Health and Clinical Excellence (NICE) guidelines on low back pain list acupuncture as an initial treatment option.
Here's the supporting evidence.
First, the details.
15 studies were identified.

4 of these met the inclusion criteria and were included in the review.
And, the results.
These stuides suggest acupuncture can be superior to usual care in treating chronic low back pain, especially, when patients have positive expectations about acupuncture.
The bottom line?
The abstract (the source of the above information) is superficial. If it reflects the depth of the corresponding article, save your time. A more informative review by researchers at the University of York in the UK can be found here.
6/10/10 20:48 JR