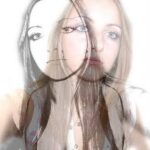 In this Cochrane Library review, researchers from the University of Toronto, in Ontario evaluated the mental health effects of exercise/physical activity programs for people with schizophrenia or schizophrenia-like illnesses.
First, the details.
3 studies were included in the review.

2 compared exercise to standard care.
1 compared yoga vs exercise.
And, the results.
Exercise vs standard care
Both found exercise to significantly improve negative symptoms of mental state
No effects were found for positive symptoms of mental state.

People with schizophrenia usually experience positive (hallucinations, delusions, racing thoughts) and negative (apathy, lack of emotion, poor or nonexistent social functioning) effects.

Physical health improved significantly in the exercise group vs standard care.
There was no effect on weight/BMI.
Yoga vs exercise
Yoga was associated with a better outcome for mental state and significantly better quality of life.
Side effects were similar.
The bottom line?
Based on these limited data, the authors concluded, "Regular exercise programs are possible in this population, and… they can have healthful effects on both the physical and mental health and well-being of individuals with schizophrenia."
It's only 1 study, but yoga was also effective.
5/17/10 21:18 JR