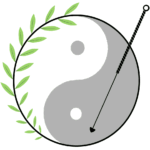 Researchers from the Kuang Tien General Hospital, in Taiwan believe it's an option.
And a reader agrees.
First, the details.
77 consecutive carpel tunnel syndrome patients confirmed by nerve conduction studies were enrolled in the study.

The nerve conduction study stimulates specific nerves and records their ability to send the impulse to the muscle. The study can show where there is a blockage of the nerve pathway.

The patients were randomly divided into 2 treatment groups.

The corticosteroid prednisolone 20 mg daily for 2 weeks followed by 2 weeks of prednisolone 10 mg daily.
Acupuncture administered in 8 sessions over 4 weeks.

A validated standard questionnaire as a subjective measurement was used to rate the 5 major symptoms (pain, numbness, paresthesia [tingling], weakness/clumsiness, and nocturnal awakening) on a scale from 0 (no symptoms) to 10 (very severe).

Patients completed standard questionnaires at the start and 2 and 4 weeks later.
The total score in each category was termed the global symptom score.
And, the results.
Global symptom score showed significant improvement in both groups at weeks 2 and 4, with no statistical significance between groups.
Of the 5 main symptoms scores, only nocturnal awakening, showed a significant decrease in acupuncture vs steroids at week 4.
Patients with acupuncture had a significant decrease in distal motor latency compared with the steroid group at week 4.

Distal motor latency is the time between the stimulus and the onset of the muscle action

Acupuncture was well tolerated with minimal adverse effects.
The bottom line?
The authors concluded, "Short-term acupuncture treatment is as effective as short-term low-dose prednisolone for mild-to-moderate CTS."
Aside from this study there's limited evidence supporting a role for acupuncture in the treatment of carpal tunnel syndrome. A review in 2002 by researchers at Vrije Universiteit Medical Centre, Amsterdam, in The Netherlands concluded that "laser-acupuncture seem to be ineffective in providing short-term symptom relief." And there was "conflicting evidence for the efficacy of… oral steroids."
The University of Maryland website has an overview of treatment options.
5/8/10 11:48 JR