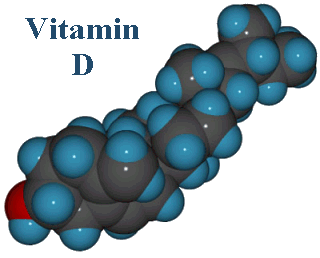 Researchers from China and the UK studied a group of Chinese people.
Metabolic syndrome is a combination of medical disorders that increase the risk of developing cardiovascular diseases and diabetes.
First, the details.
Blood levels of vitamin D (25[OH]D) were measured in a 3262 adults from Beijing and Shanghai.
Metabolic syndrome was defined according to the updated National Cholesterol Education Program Adult Treatment Panel III criteria for Asian Americans.
Fasting blood sugar levels, insulin, lipid profile, A1c, and inflammatory markers were measured.
And, the results.
Vitamin D insufficiency — levels below 75 nmol/L — was documented in 24% of people studied.
Vitamin D deficiency — levels below 50 nmol/L — was documented in 69% of the people.
People with the lowest average vitamin D levels (29 nmol/L) were 52% more likely to have metabolic syndrome than people with the highest average levels (58 nmol/L).
There was also a correlation between vitamin D levels and insulin levels and insulin resistance in overweight and obese, but not normal weight, individuals.
The bottom line?
The authors concluded, "Vitamin D deficiency is common in the middle-aged and elderly Chinese and low 25(OH)D level is significantly associated with increased risk of having the metabolic syndrome and insulin resistance."
Similarly, in adolescents, a correlation between low vitamin D levels and a higher risk of the metabolic syndrome has been reported.
6/5/09 20:17 JR