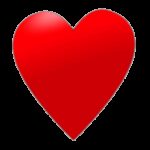 A cholesterol-lowering diet has been suggested as a management approach — independently or in addition to drug therapy — in children and adults with familial (passed down through families) high cholesterol blood levels.
Researchers from the Postgraduate Institute of Medical Education and Research, in Chandigarh, India, provide this Cochrane review of the evidence.
First, the details.
11 studies in 331 participants were reviewed.
And, the results.
Only short-term outcomes were available.
Logical outcomes for cholesterol-lowering diets, such as the incidence of ischemic heart disease, number of deaths, and age at death were not evaluated in any studies.
A significant difference in total cholesterol blood levels were reported for plant sterols and cholesterol-lowering diet.
The bottom line?
Interesting, but in a 2007 report, the National Institutes of Health concluded that the Mediterranean diet was associated with reduced all-cause and cause-specific mortality.
4/18/10 20:52 JR