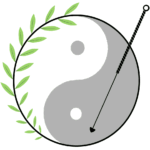 Acupuncture has been used in the treatment of substance-related disorders for the past 30 years.
Researchers at Kyung Hee University Medical Center, in Seoul, Korea, reviewed the evidence.
First, the details.
11 studies in 1,110 people were systematically reviewed.
Only 2 of 11 studies were of high quality.
And, the results.
4 studies of acupuncture vs sham treatments reported data for alcohol craving.

3 studies reported no significant differences.

4 trials compared acupuncture and no acupuncture to conventional therapies

3 reported significant reductions.

No differences between acupuncture and sham treatments were found for completion rates.

There were also no differences between acupuncture and no acupuncture.

Only 3 studies reported acupuncture-related side effects, which were mostly minimal.
The bottom line?
The authors concluded, "The results of the included studies were equivocal."
After 30 years we should expect more.
4/13/10 21:06 JR