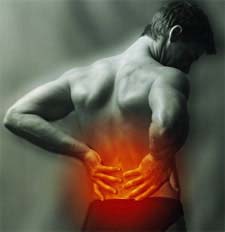 Researchers at Paraiba Valley University, in Sao Jose dos Campos, Brazil studied the effect of the Pilates method on the gait of patients with low back pain.
First, the details.
28 people were assigned to a treatment group.

Control group
Low-back pain group that received 15 sessions of Pilates
Low-back pain that didn't receive Pilates

Changes in vertical ground-reaction force (VGRF) were compared.

VGRF is the force applied to a person's feet in response to gravity acting on the body in the process of walking or exercising.

The researchers were not aware of the treatment — single-blind.
And, the results.
The weight-acceptance rate and push-off rate were significantly less in the right lower limb of the low-back pain group vs the control group.
Improvements were seen in the Pilates group after the sessions.
The Pilates group walked faster, with less pain, which did not occur in the group that didn't receive Pilates.
The bottom line?
The authors concluded, "The Pilates method can improve weight discharge in gait and reduce pain compared with no intervention."
"These results suggest that patients with low back pain use strategies to attenuate the amount of force imposed on their body."
After a review of Plates to treat non-specific chronic low back pain in adults, researchers from Pilates Core Kinesis, in Madrid, Spain concluded that it was associated with positive effects, such as improved general function and reduced pain.
6/30/09 18:00 JR