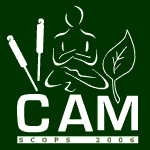 Dr. Stewart Tepper from the Cleveland Clinic Foundation in Ohio reports that "parents frequently ask healthcare professionals to provide 'natural' migraine care for their children."
Here's what he found.
The only well-designed study on any alternative treatment for pediatric migraine is for magnesium, and the results were equivocal.

2 other reports of magnesium (for migraine and episodic tension-type headache) were positive.

There is one positive report for coenzyme Q10 and Petasites (butterbur for example) to prevent pediatric migraine.
There are no studies of riboflavin or feverfew for pediatric headache.
The bottom line?
Since this report, there's been nothing published to change the conclusions. However, a positive report on the use of Internet-based help has appeared.
9/4/08 20:37 JR