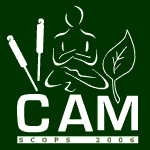 Prof. Ernst has reviewed the evidence.
First, the details.
5 reviews and meta-analyses plus 15 additional studies were reviewed.
Here's the bottom line
The evidence was not fully convincing for most CAM in relieving neuropathic or neuralgic pain.
However, topically applied capsaicin showed evidence of effectiveness that was greater than placebo.
The evidence for cannabis extract, magnets, carnitine, and electrostimulation is encouraging and warrants further study.
The bottom line.
Since this post first appeared, capsaisin has been approved by the FDA to help relieve the pain of post-herpetic neuralgia
9/24/08 21:43 JR