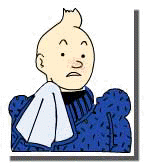 Prof. Ernst reviewed its value for treating or preventing allergic rhinitis.
First, the details.
Among 115 studies, 12 were worth reviewing.
7 studies were of high quality.
All evaluated the effectiveness of acupuncture on allergic rhinitis symptoms, none on its curative value.
And, the results.
Seasonal allergic rhinitis
3 studies failed to show superiority of acupuncture for treating or preventing symptoms vs placebo acupuncture.
Perennial allergic rhinitis
1 study reported favorable effects of acupuncture on rhinitis symptoms.
1 found positive results for a nasal symptoms vs placebo acupuncture.
Acupuncture vs drugs
2 studies reported favorable results with acupuncture.
The bottom line?
There was no evidence of benefit in seasonal allergic rhinitis. For perennial allergic rhinitis, the results suggest acupuncture is effective.
6/13/09 13:46 JR