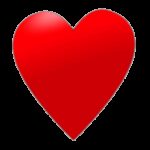 Researchers from New York and California examined the association between 25(OH)D levels and death due to cardiovascular disease, with emphasis on any differences between black and Caucasian patients.
First, the details.
The records of thousands of patients — specifically 138,549 patient-years — were reviewed.
Patients were divided into 4 groups from highest to lowest vitamin D levels and the risk of cardiovascular death (coronary heart disease, heart failure, and stroke) was recorded.
The findings were adjusted based on patient race.
And, the results.
Participants with the lowest blood levels of vitamin D (average = 14 ng/mL) had a significantly higher risk of cardiovascular death compared to those with higher vitamin D levels (average = 22, 28, and 42 ng/mL).
After adjusting for age, sex, month, and region, blacks showed significantly higher cardiovascular mortality than whites.
The bottom line?
The authors concluded that low blood levels of vitamin D are associated with an increased risk of death due to cardiovascular disease.
Black patients are at higher risk compared to Caucasians.
2/9/10 19:49 JR