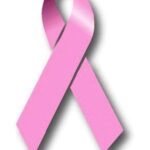 Prof. Ernst tells us the research is compromised by bias.
First, the details.
7 studies were included in the review.
And, the results.
In 3 studies patients were randomly assigned to a treatment group

Tai chi was compared with walking exercise, psychological support therapy, spiritual growth, or standard health care.
There was no difference in quality of life or in psychological and physical outcomes.
A meta-analysis of the combined data also failed to demonstrate significant effects of tai chi compared with controls.

The other 4 studies reported favorable effects of tai chi but were marred by bias.

3 studies suggested effectiveness in psychological and physical outcomes.
1 study was too poorly reported to be evaluated in detail.
The bottom line?
Collectively, the existing evidence does not show convincingly that tai chi is effective for supportive breast cancer care.
Better research is needed.
2/4/10 21:40 JR