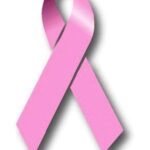 Lymphoedema refers to swelling in an arm or leg.
Researchers from Alcalá de Henares University, in Madrid, Spain studied the effectiveness of early physiotherapy following breast cancer surgery.
Women who undergo extensive surgery — with many lymph nodes removed, or radiation therapy to axillary lymph nodes (around the armpit) after surgery — are more likely to develop "secondary" lymphoedema (associated with the breast cancer surgery), which may occur within 4 years after surgery.
First, the details.
120 women who had breast surgery involving dissection of axillary lymph nodes were randomly assigned to a treatment group.

Early physiotherapy: A physiotherapist put the patients through a program that included manual lymph drainage, massage of scar tissue, and progressive active and action assisted shoulder exercises. This group also received an educational strategy.
Control group: Educational strategy only

The incidence of clinically significant secondary lymphoedema (greater than 2 cm increase in arm circumference compared with the non-affected arm) was recorded.
The researchers were not aware of the treatment given — single blind.
And, the results.
18 of 116 women who were followed for a year developed secondary lymphoedema (16%).

There were significantly more cases in the control group (25%) vs the early physiotherapy group (7%).

Secondary lymphoedema was diagnosed 4 times earlier in the control group than in the early physiotherapy group.
The bottom line?
The authors concluded, "Early physiotherapy could be an effective intervention in the prevention of secondary lymphoedema in women for at least 1 year after surgery for breast cancer involving dissection of axillary lymph nodes."
More about breast cancer and axillary lymph nodes can be found here.
2/4/10 18:56 JR