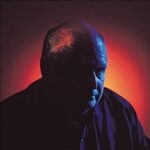 During the American Academy of Neurology Annual Meeting this June, researchers at McMaster University, in Hamilton Ontario will report the results of their review.
And, the results.
Study 1: 44,489 people who ate one serving of chocolate per week

22% less likely to have a stroke than people who ate no chocolate

Study 2: 1,169 people who ate 50 grams of chocolate once a week

46% less likely to die following a stroke than people who did not eat chocolate

Study 3:

No association between eating chocolate and risk of stroke or death
The bottom line?
Studies support the benefits of cocoa on blood pressure, insulin resistance, and vascular and platelet function.
This report adds a lower risk of stroke to the benefits of chocolate.
2/15/10 20:08 JR